We need to talk, us gamers have a problem. A problem with an NPC, a particular type of NPC in fact, the companion. We've all had some bad experiences with them from Skyrim to Fallout and everything in between. However, there have been some occasions where our companions have been more than just aw fancy barricade stopping you from walking through that door and so I was wondering what makes a good and a bad follower?
When it comes to the bad one follower springs to mind instantly. A follower that is little more than a noise machine. This NPC was so annoying that it was funny. I'm talking about the short neon yellow-haired Adoring Fan. The Adoring Fan basically summarised everything that a bad follower in gaming could be. He had little personality, an annoying voice with an annoying set of catchphrases he'd say over and over again and was little more than a fancy torch holder.
I think these early iterations of the companions we see in modern gaming are the reason they have such a poor reputation. The Adoring Fan refused to fight and couldn't carry your rubbish so is an extreme in that regard. But older followers tend to be less useful  in combat, and have very little function other than getting spotted when you try to sneak. On top of this they tend to be less fleshed out characters, with little personality or story to them its harder to become attached or get to know them.
So what makes a good follower? Well modern games seem to be getting better at developing followers we actually like. Far Cry 5 as an example has some great followers, Far Cry offers a wide range of NPCs all with personality and back story and quests associated that help you to become attached to them. Fallout 4 also improved on Skyrim by having their followers work in a very similar way, with quests and dialogue opening up the longer you spend and the more you get to know the follower.
Companions in games like The Last of Us and The Walking Dead have perhaps been some of the most successful of recent years. The narrative heavy storylines, the back story and the relationship between the protagonist and the companion all come together to make some of the most unforgettable characters in gaming.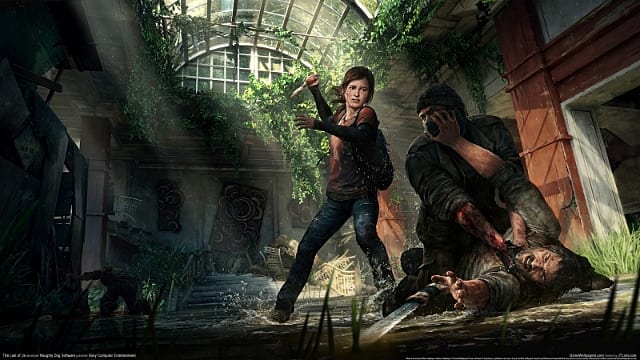 In all its clear from exploring the options that followers have been a mixed bag over the years. However, there is a clear improvement in the companions of the most modern games. The new wave of NPC are far more fleshed out and developed and they seem to be more useful in a fight. I think the thing that makes a good companion stand out from a bad one is the focus on making them more than just a glorified extension to your inventory. The best followers aren't just "sworn to carry your burdens" but are dynamic and relatable and the sort of people you would want with you when embarking on your next adventure.
Comment below, what was your best or worst experience with a follower?
---
Thanks for reading to the end!
If you enjoyed this post feel free to visit the Clan again, I post every Wednesday and Sunday!
You can also follow the Clan on:
Twitter @ClanGeek_Blog
and on Pinterest and Instagram @ ClanGeek!